1994 MR2 GT (turbo) (Japanese market)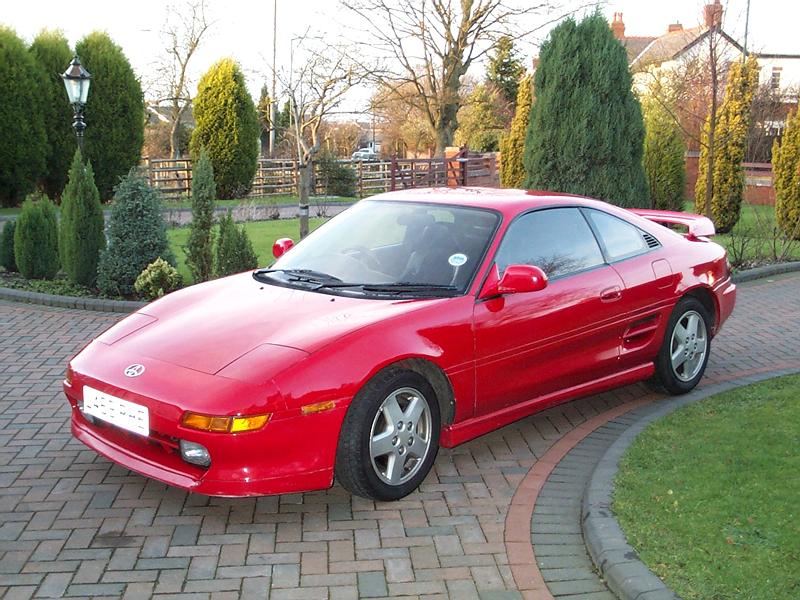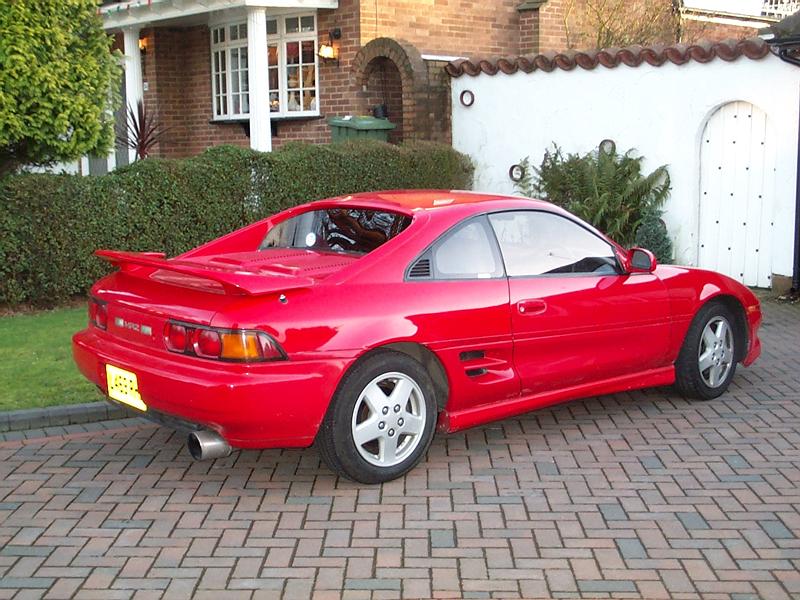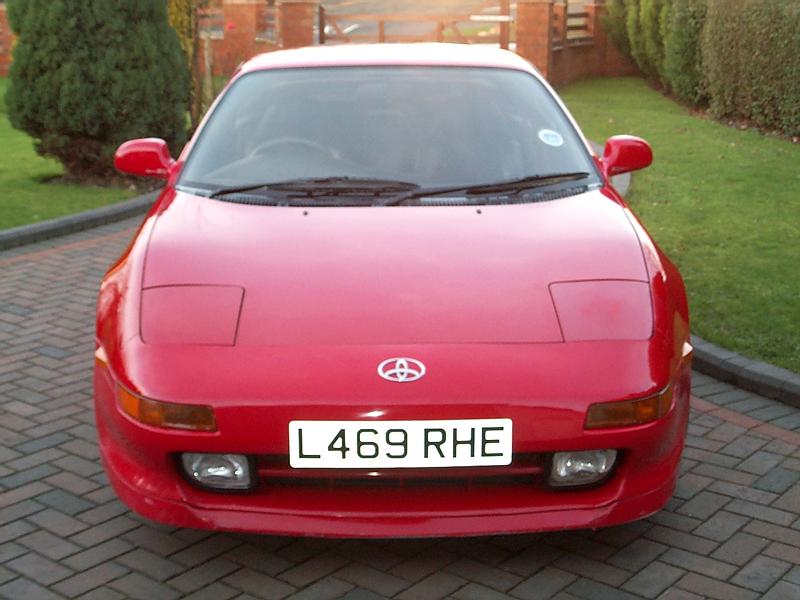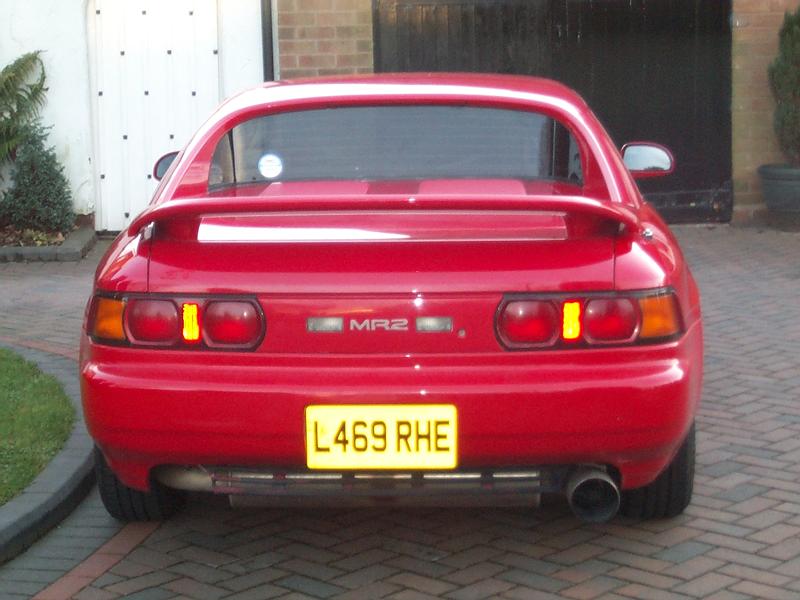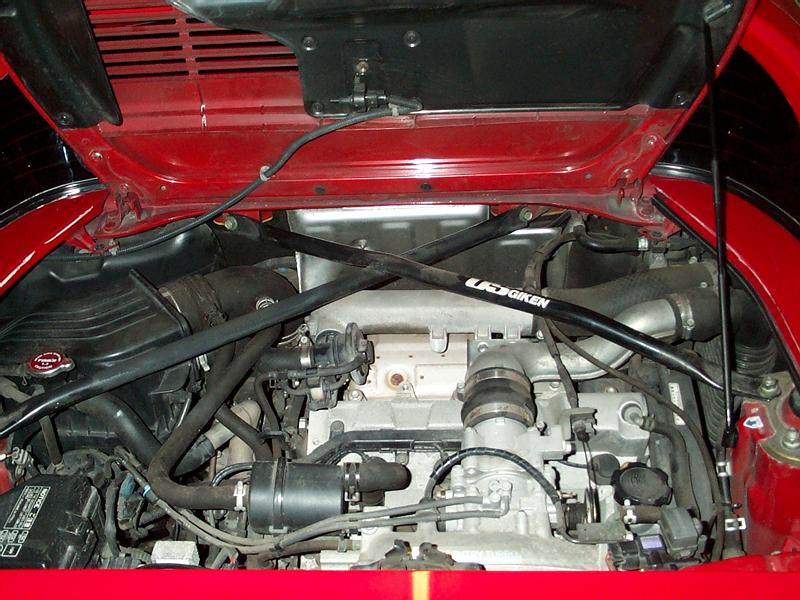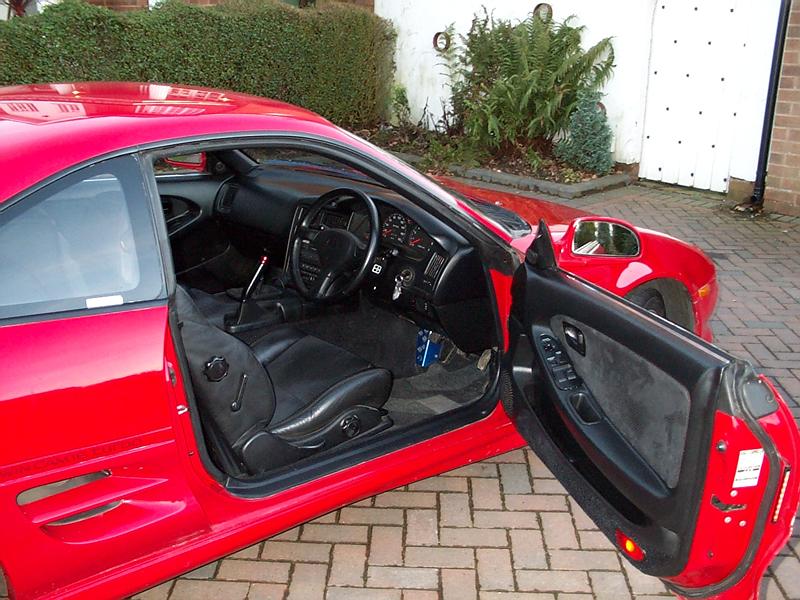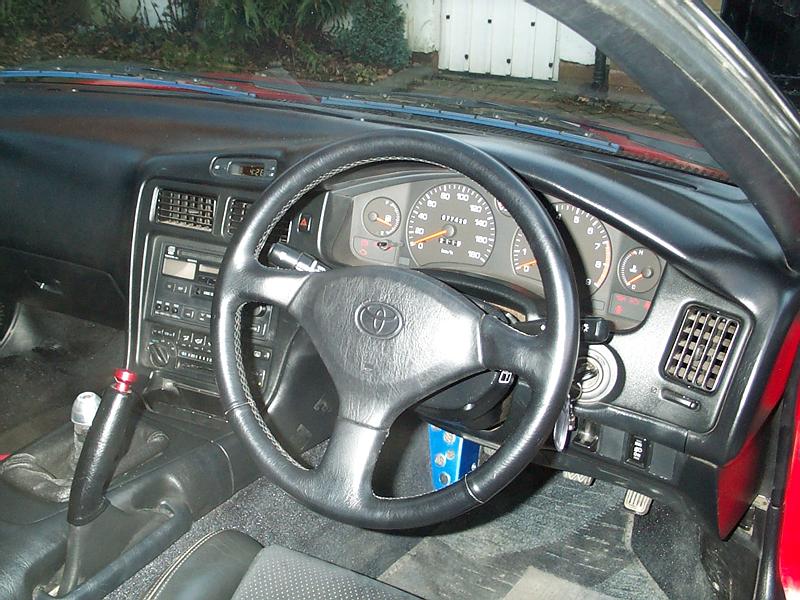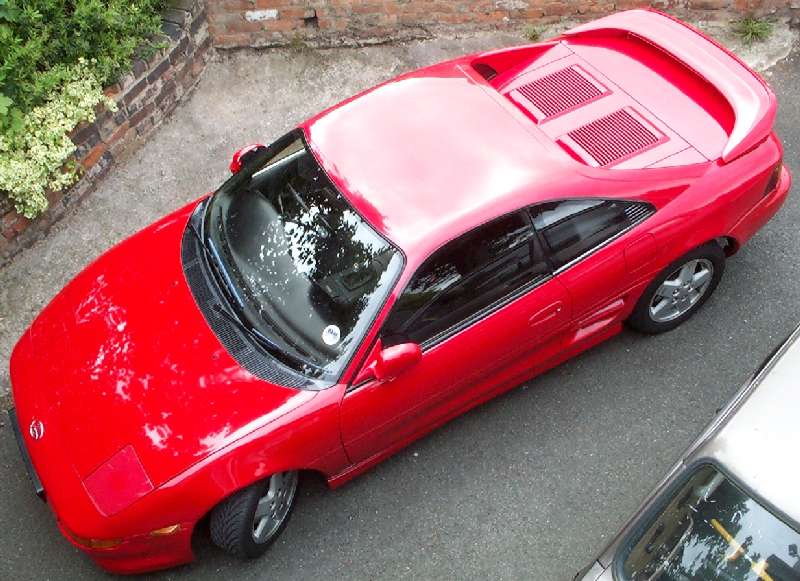 Spec:
Engine: 1998 cc, 4 cylinder, twin cam, 16 valve, intercooled twin entry turbo
Power: 240 Brake Horsepower
Weight: 1260 KG
Accel: 0-60 MPH in less than 6 seconds
Top Speed: 150 MPH+
---
Pictures were taken immediately after I bought the car. Tacky blue footrest and go faster Toms radiator cap were soon removed. Gearknob and handbrake button were returned to original equipment. Not to mention details not obvious on the photos.
Jobs I've performed, so far:
Changed air, fuel and oil filters.
Changed engine oil, gearbox oil, clutch fluid, coolant.
Changed turbocharger.
Changed centre driveshaft bearing and housing.
Changed alternator.
Changed alternator and air conditioning drive belts.
Checked timing. Changed distributor cap and rotor. Changed spark plugs and HT leads.
Changed front and rear brake pads, shims and discs.
Replaced piston and seals in rear hydraulic brake caliper.
Changed exhaust flexi pipe.
Changed steering rack gators.
Changed front engine mount.
Compression tested engine.
Much disassembly to fit electronics, convert speedo, replace bulbs, etc.
---
http://www.mr2turbo.info/
---